Description
Details
Features
4 different functions interchangeable beauty head, easy to install and clean
High, medium and low-speed adjustable intensity, adjust the power according to your requirement
5V USB charging, 850mAH built-in high-capacity rechargeable batteries, convenient charging, use longer
LED charging indicator: charging red light, green light after charging is completed
Low battery Tip: When the battery voltage is below the desired voltage, three blue lights flashing prompt charging
Small and exquisite design, easy to carry
Safe and reliable, no harm, no side effects
Introduction
The Portable Microdermabrasion beauty machine comes with 4 interchangeable tips, with 4 different functions. It is an innovative beauty machine which integrated with skin peeling, face tightening, pre-cleaning, blackhead and acne pulling up, and wrinkle removal in the market.
It provided a non-surgical skin refinish procedure, by using exfoliating tips to abrade or rub off the top skin layer, then vacuuming out the particles along with any dirt and dead skin back up. This procedure removes skin debris, imperfections, blemishes, wrinkles, and unwanted pigmentation on the skin. Moderate usage of Dermabrasion, accompany by skin products that penetrate through the top skin layer that reaches the dermis level, helps to replenish natural nutrients, restore cell activity, and promote skin health. The results after Micro Dermabrasion treatment is usually healthy, glowing, beautiful skin.
Dermabrasion Principle
1. Vacuum lifting technology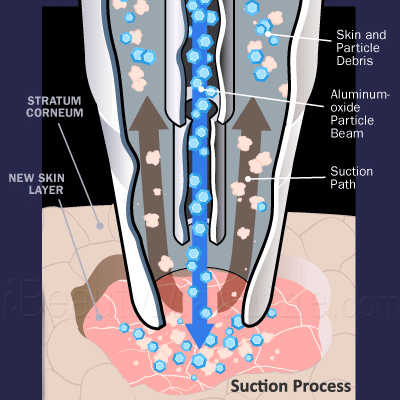 Unique vacuum lift system creates a gentle, stimulating massaging action, encourages blood circulation while removing dead skin cells and dirt inside pores, revitalizes the skin tighter, firming, smooth and compact.
2. Exfoliating tip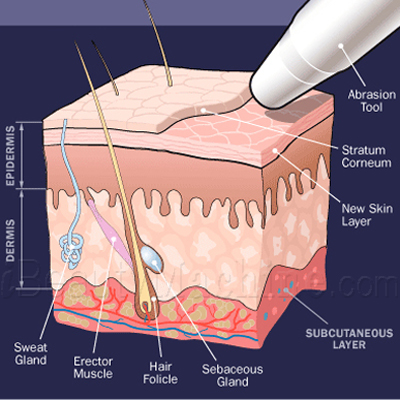 The exfoliating tip renews and unveils skin that is smoother, with a more refined texture, and firmer by stimulating your natural cell renewal process, it gently nudges away roughness, and flakiness to refine the skin and prepare the skin for better absorption of your favorite cream after treatment
Application
1. Skin peeling
The exfoliating tip provides a non-invasive treatment to rub off the top skin layer and remove the dead cell, makes the skin smoother, with a more refined texture, and is firmer by stimulating your natural renewal.
2. Face lifting
The vacuum lift system creates a gentle stimulating massage action, stimulates microcirculation, and makes skin firmer and face tightening.
3. Deep pores cleansing
The unique round hole design vacuum head could suck acne, blackheads, or dirt inside the pores, then clean the pores and prevent acne.
4. Wrinkle removal
Unique small elliptical hole design vacuum head creates gentle massage and stimulates to the corner of eyes, nose, and mouth, then removes wrinkles and prevents deep wrinkles.
Result(Before and After)
Treatment effect
Pit 5-10 times the effect of 80% -100 %
Large pores 1-2 times the effect of 90%
Closed acne 2 times the effect of 100%
Seborrheic dermatitis 3-5 times the effect of 100%
Rough skin 1-2 times the effect of 100%
The effect of fiber lumps 2-3 times 100%
nasolabial folds wrinkles on one's forehead as appropriate effect of 80%-100 %
Age spots as the case raised the effect of 80% -100%
The effect of small wrinkles rosacea as appropriate effect of 80% -100 %
Firming lift 1-10 times the effect of 80% -100 %
Pock scars 3-5 times and the effect of 90%
Before and After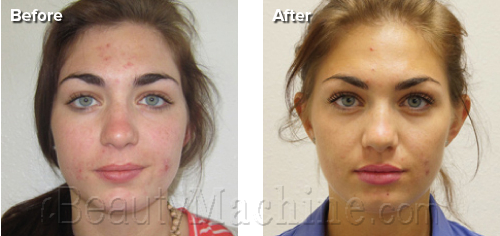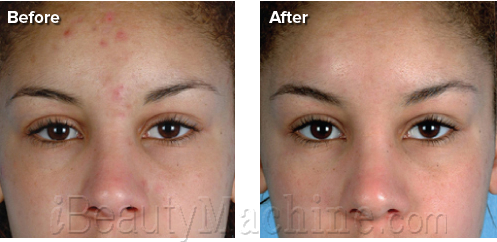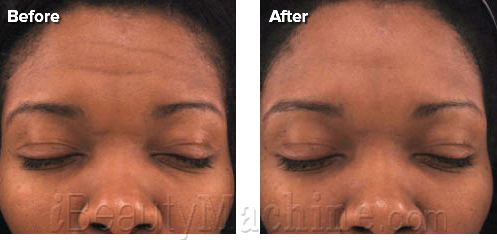 FAQ
1. Is it Safe?
A: The Dermabrasion is perfectly safe and non-toxic if ingested. They don't cause adverse skin reactions and are not carcinogenic.
2. Is dermabrasion Suitable for Me?
A: If the goal is to reduce the appearance of superficial blemishes, blotchy skin, brown spots, fine wrinkles, or uneven skin tone and texture, you are a perfect candidate for microdermabrasion. All skin types and colors can be treated with dermabrasion. But before you try it, pay careful attention to your medical history or any skin issues that you have because there are conditions that may make microdermabrasion unsuitable for you, including any conditions that create ultra-sensitive skin. If you are being treated by a Doctor or have serious skin issues consult your Doctor before trying.
Always consult your doctor. However, we have found that microdermabrasion is not recommended who have keratosis, people with undiagnosed lesions, active rosacea or acne, weeping acne, diabetes, auto-immune disorders, fragile capillaries, eczema, dermatitis, psoriasis or lupus. Recent laser surgery or Accutane acne treatments may also be sound reasons for your doctor not to recommend microdermabrasion. Discuss your medical history with your doctor if unsure.
3. Will I Experience Any Discomfort During Treatment?
A: If you experience pain during the treatment stop use and move to a less intense part. Do not use any peel products or retinol products 48 hours before or after using the device. Your skin will be too sensitive. Do not use it if you are on Accutane. Don't use if you are seeing a Doctor for skin issues, have very sensitive skin, or are taking prescriptions for your skin without your Doctors consent.
4. How Do I prepare for dermabrasion?
A: One of the advantages of microdermabrasion is the minimum pre-treatment needed. Make sure your skin is clean of all makeup, oils, and dirt. It must be dry as well.
5. Can Makeup Be Applied After Treatments?
A: Dermabrasion treatments do not penetrate the top epithelial layer of the skin and remove only dead skin cells. It does not expose the underlying or the 'live' part of the skin. As a result, dermabrasion does not create an open wound and no real healing is needed. Therefore, you can apply cosmetics shortly after treatment. Your makeup will glide on after each treatment.
6. When do dermabrasion Results Become Visible?
A: That depends on your skin. Many patients reported changes after the first treatment. Your skin will look cleaner and healthier after a few microdermabrasion treatments, but more significant changes (like reducing the appearance of wrinkles and blemishes) should become visible after five or more treatments.
7. How Long Will Each treatment Last?
A: Depending on what kind of pressure you apply and for what period of time will determine how long the treatment will last. For a typical treatment of approximately ten minutes, each treatment should last three to four treatments.
8. Are There Maintenance Treatments After dermabrasion?
A: After a complete series of dermabrasion treatments, you may want to keep your skin looking smooth and youthful by maintaining treatments once a month.
Specification
Specification
| | |
| --- | --- |
| Vacuum | 30-50cmHg |
| Dermabrasion Tips | No |
| Photon | No |
| Display | No |
| Voltage | AC 100~240V 50/60Hz |
| Power | 5W |
| Materials | ABS plastic |
| Package Size(cm) | 22*18*10 |
| Gross Weight | 1Kg |
Shipping&Payment
Shipping
1, Air Express (DHL/FedEx/UPS)
Delivery time: 5-7 business days.
Delivery country: over 100 countries including the USA, Canada, Australia, Chile, Ecuador, Japan, EU, etc…
Importation duty: The buyer covers importation duty depending on the destination's customs regulations.


2, Free shipping* (~15days) for an order over 350 US dollars after discount or coupon/promo code
Delivery time: about 15 days; online tracking information will be updated after 7 days.
Delivery country: currently we only deliver to the USA, Canada, Australia, the UK, New Zealand. EU, Japan, South Korea, Singapore, China, Malaysia and Vietnam.
Importation duty: iBeautyMachine.com covers importation duty.
Exclusive: oversize items measured either by weight or dimension (usually over 35 KG), special items such as gas or liquid.
Remote regions may cause extra for delivery to the door.
Please refresh the checkout page if you change the cart in case the free shipping option doesn't show up.
3, Air Economy
Delivery time: For items below 2KG, it takes about 21~30 days;
Delivery country: over 100 countries including the USA, Canada, Australia, Chile, Ecuador, Japan, EU, etc.
Importation duty: iBeautyMachine.com covers importation duty.
NOTE:

Warehouse working time

: 9:00 am~ 6:pm (Monday to Friday; GMT+8).

Due to the complex of international shipment, there are common occasions where the lead time is substantially extended due to customs and local post office handling. The case of delay is particularly high during periods of public holidays, festive seasons, and adverse weather conditions. Please understand that we do try our best to dispatch orders as soon as they are received, and we thank you for remaining patient while your order is being delivered.
Payment
We accept payment by Credit Card, T/T(Wire Transfer), Western Union, and MoneyGram.
Please note: We DO NOT accept Credit Card payments for product value of a single unit over 1,500 USD.
If you are not happy with the order and the product, you can ask for a refund after receiving the package. Our customer support will assist you with it.
Taxes and Duties
We do not add taxes, VAT, or any other hidden charges. You pay us what you see on your invoice, for example, Goods Subtotal + Shipping Costs (does not include duties). Please find out as much as you can about import taxes in your own country before purchasing an item. In special cases, you may need to pay import duties on certain goods. For assistance on any of this, you can contact us for further assistance.

Reviews
Tags
Product Questions
Total 3 question(s)
Hi,

where can i get diamond tip replacement for this device ?
Question submitted by: reginia ng on: 2019-12-16 12:21:40
Sorry, this device does have replacement tips for sale
Answer submitted by: iBeautyMachine.com on: 2019-12-16 14:03:53
Hi,
Can i use Diamond 17 replacement part (diamond tip) for this device ?
Question submitted by: Ng Reginia on: 2019-11-28 16:20:20
Sorry, it cannot fit
Answer submitted by: iBeautyMachine.com on: 2019-11-28 16:32:59
May I know if you are selling the diamond tips, suction tips , and filters separately as well? So that I could rebuy the filters and tips When I have finished up the first pack you provided .
Question submitted by: Kah mei on: 2018-11-05 15:04:31
Hi Kah,
Thanks for your inquiry.
Yes, we do supply the replacement tips.
You can find it at below link:
https://www.ibeautymachine.com/professional/product/dermabrassion/water-microdermabrasion.html
Answer submitted by: iBeautyMachine.com on: 2018-11-05 16:20:00
Ask a question
1 Point

for writing a tag for this product You will earn
You may also be interested in the following product(s)
*Disclaimer: Results may vary by individual. There is no guarantee of specific results.
2016 New Dermabrasion
*Easy to use will and order the replacement tip for spare.
can be use without the cable

only one diamond tip provided
aydeemoon 360 12 2016 14:32
Works great!
*This is a great microdermabrasion system, is easy to use and powerful enough to give results at the very first day of use. Beatuful design and light weight. Love it☆☆☆☆☆
Kelli 263 09 2016 12:40
seems great
*Seems to be a nice-quality device . However, I'm not sure if it's actually doing anything beneficial for my skin. will leave comment after i use it.
marisa 237 08 2016 11:54
My Skin looks good
*I can't believe how well it works and it is so easy to use. The instructions with this unit are pretty rich and of great helpful.