Track My Order
4 ways to track your order
1. If you are a registered member on our website, it is very easy for you to track your order, just login and do as the following steps.
a. Click the 'account' on the right top of the page.
b. You will view your account dashboard, and click the 'view order' button.
c. Click the 'shipment' button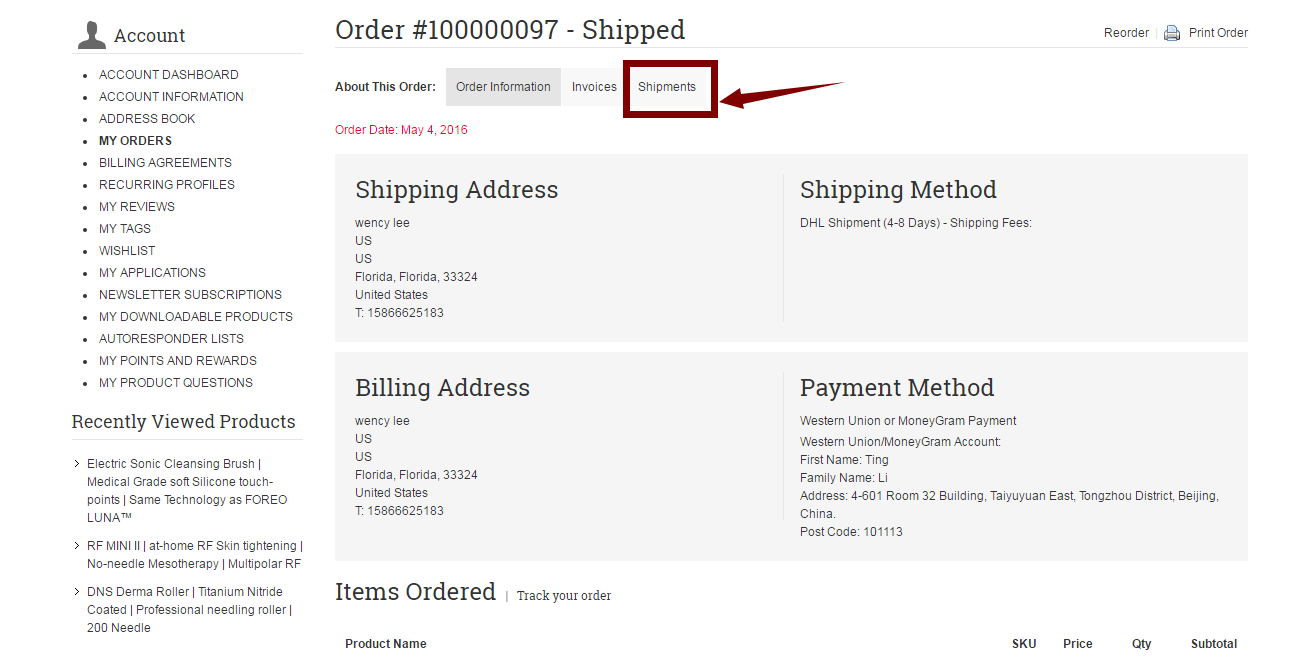 d. Click anyone of the three buttons in the page, you will see your tracking information.
2. If you are not a registered member , please check your email inbox(maybe in spam), if your device is shipped, you will receive the shipment email, you can click the 'Track your shipment'.
3. If you have kept your tracking number, then check the shipment status in the official website.