Description
Details
Features
Best portable hydra facial machine
Easy and convenient to operate
Convenient water-fill and water-output design
Hydra facial handpieces for water dermabrasion skin peeling
Nutrition spray handpiece for facial skincare
Bipolar RF wands for facial skin rejuvenation
Skin scrubber for skin peeling
Easy to use LCD screen
Painless skin exfoliation for all skin types and ethnicities
Superior & faster results than traditional microdermabrasion/dermabrasion treatment
Related products:
Aquafacial treatment tips:


Aquafacial Korea cleansing solutions: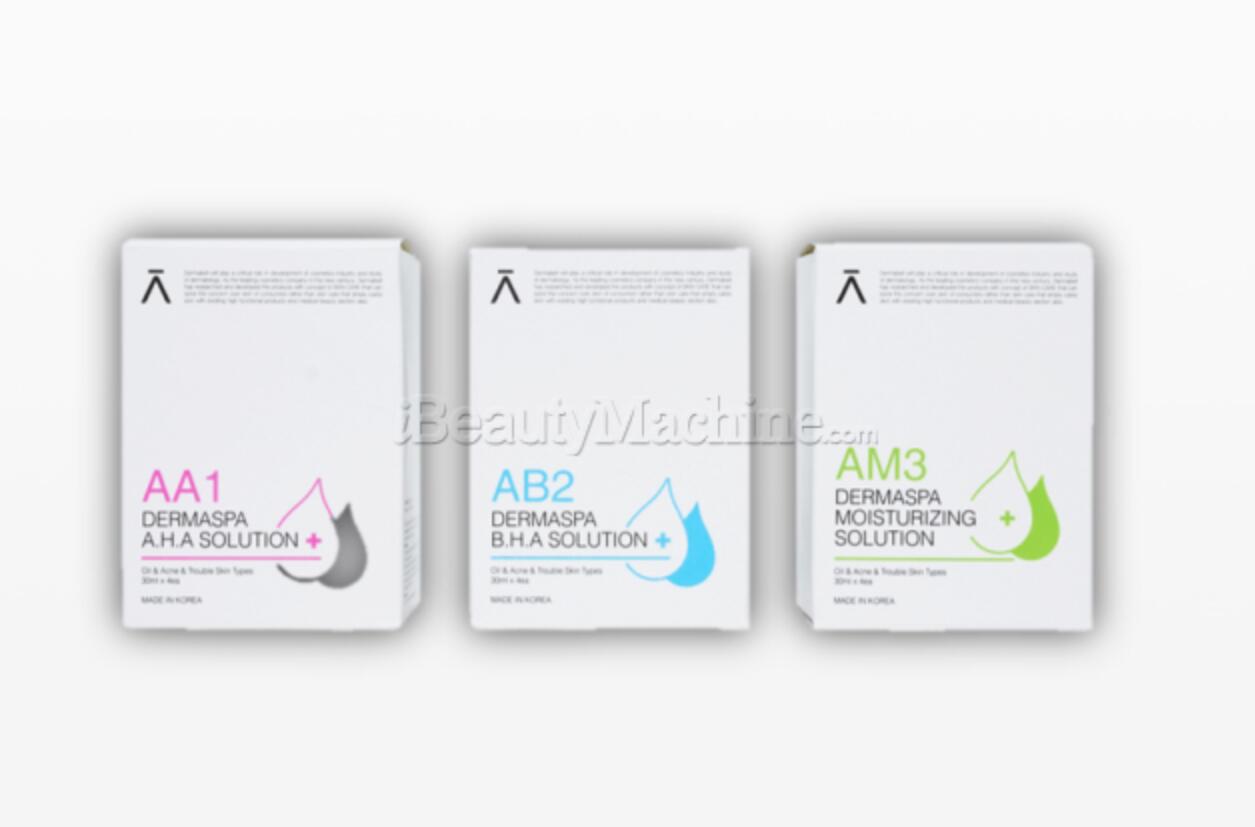 Mesotherapy Korea serums: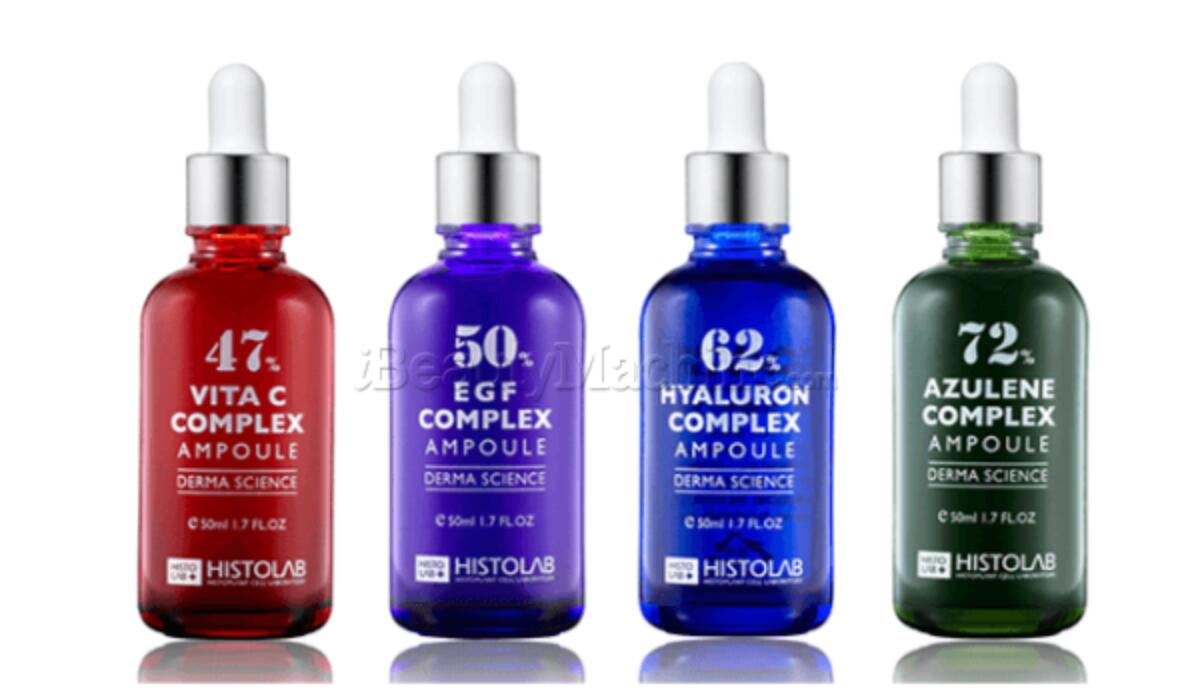 Aquafacial Mini 2™ | user guide | how to use tutorial
Introduction
Aquafaical MINI 2 is a compact and professional water dermabrasion machine designed for both home-use and salon business operations. Water dermabrasion is an innovative non-ablative facial rejuvenation technology. In clinical studies performed by leading U.S. doctors, the technology was shown to provide better results than many other forms of rejuvenation. The hydra dermabrasion, also called Wetdermabrasion, Water dermabrasion, is the same process of exfoliation. However, instead of crystals hitting the skin with pressure, the machine uses a diamond head tip that exfoliates as the tip across the skin. The machine also uses special serums that are being pushed into the deeper layers of the skin while the exfoliation process is going on. So patients will experience both suction, exfoliation, and wetness from the serums. The skin will feel hydrated with less redness and irritation, while traditional microdermabrasion often leaves skin redness and dry after treatment. The technician can choose specific serums that address Acne, Hyperpigmentation, and Anti-aging or hydration, while another dermabrasion method cannot achieve.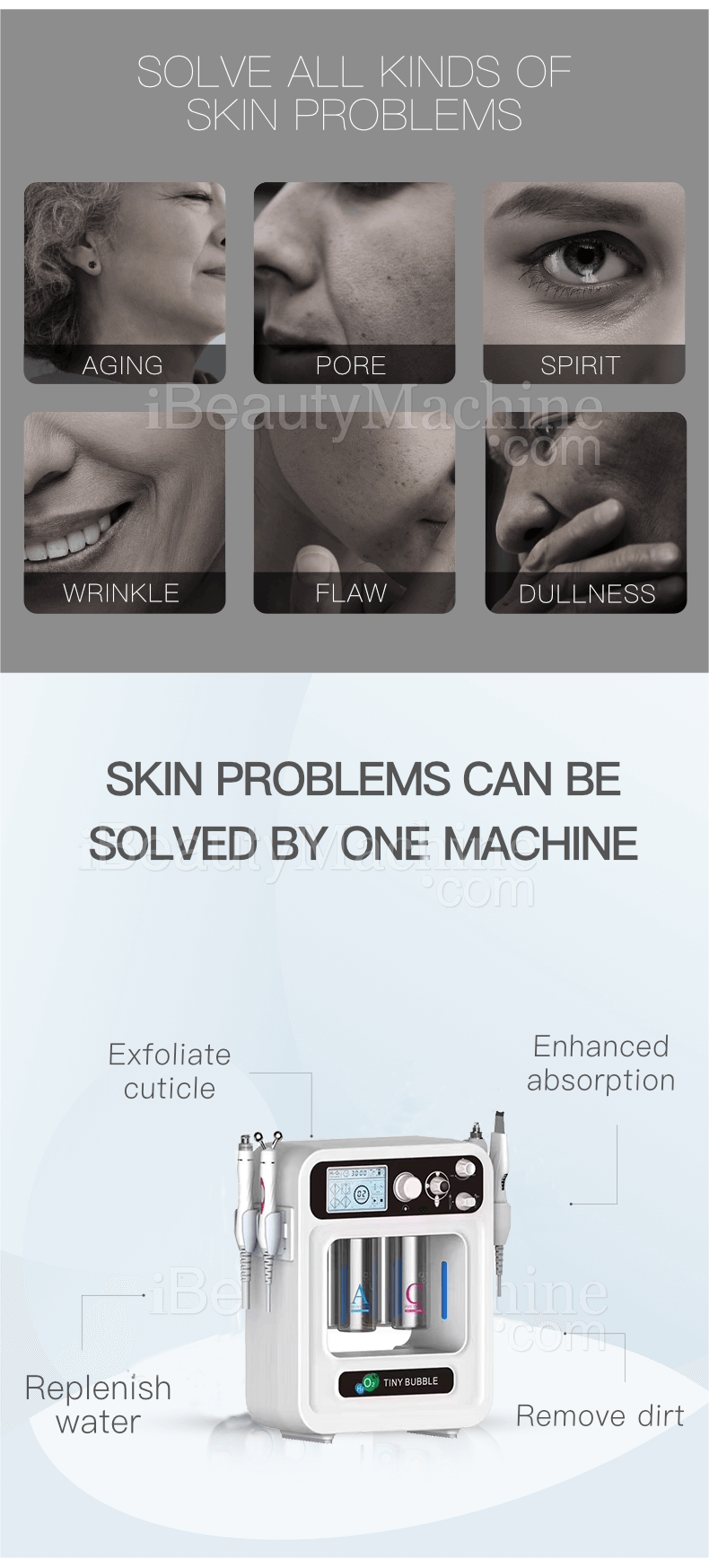 Design
1. State-of-the-art design
Aquafacial Mini 2 adopts specifically designed water dermabrasion and diamond dermabrasion, to gently exfoliate the skin, bio-microcurrent for skin rejuvenation and resurfacing, bipolar rf for skin tightening. The body of the machine is made of high-end iron material, sturdy and functional, The rectangular block appearance makes it neat, and easy for storage.
2. The aqua facial Mini 2 has 4 handpieces which are aquafacial peel, H2O2 spray, RF, and skin scrubber handpieces. The procedure is soothing, moisturizing, non-irritating, and immediately effective. The hydra dermabrasion handpiece provides a hydradermabrasion procedure that combines cleansing, exfoliation, extraction, hydration, and antioxidant protection simultaneously, resulting in clearer, more beautiful skin with no discomfort or downtime. The treatment is soothing, moisturizing, non-invasive, and non-irritating.
Aquafacial Mini 2™ | demo
3. Aquafacial MINI 2 adopts intelligent software control of water flow and suction power, the LCD touch screen makes the machine easy to operate.
Technologies
Hydra dermabrasion
The hydra dermabrasion, also called Wet dermabrasion, Water dermabrasion, is the same process of exfoliation. However, instead of crystals hitting the skin with pressure, the machine uses a diamond head tip that exfoliates as the tip across the skin. The machine also uses special serums that are being pushed into the deeper layers of the skin while the exfoliation process is going on. So patients will experience both suction, exfoliation, and wetness from the serums. The skin will feel hydrated with less redness and irritation, while traditional microdermabrasion often leaves skin redness and dry after treatment. The technician can choose specific serums that address Acne, Hyperpigmentation, and Anti-aging or hydration, while other dermabrasion methods cannot achieve.
H2O2 Spray
H2O2 generators make the purified water into hydrogen and oxygen ions water, the surface of the skin produces H2 molecules so that the water molecule cells can quickly penetrate the dermis. achieving the effect of skin rejuvenation and whitening.
Bipolar RF
The heat caused by the interaction of RF (Radio Frequency) energy and dermal resistance can reach the dermal layer to heat up and stimulate the collagen fibers, making them regenerate and re-arrange, which can help the skin in better condition.
Ultrasonic skin scrubber
Ultrasound skin scrubber removes dead skin, cleanse pores, and purifies uneven skin texture with 20,000~30,000 micro-vibrations per second.


Comparison
Dermabrasion vs. Chemical Peels
Both treatments are considered to be a form of exfoliation. Exfoliation is the act of removing dead skin cells from the epidermis, the outermost layer of the skin. The easiest way to maintain healthy skin is by keeping it free and clear of dead skin cells. The difference between dermabrasion and chemical peels is that they are two different types of exfoliation: dermabrasion is a physical exfoliation and chemical peels are a chemical exfoliation.
Dermabrasion is a deep, medical-grade physical exfoliation that vacuums away dead skin cells from the epidermis, which then helps promote the growth of new and healthy skin cells. It also improves skin tone and texture, helps reduce superficial scars, minimizes blotchy skin, and fights off unwanted signs of aging. Dermabrasion is safe and effective for most skin types and tones. This treatment is non-invasive, pain-free, and requires zero downtime. Clients report that their skin glows and looks younger only after one treatment. Long-term results are much more likely when dermabrasion treatments are completed in a series.
Chemical Peels, like dermabrasion, are used to treat fine lines and wrinkles, discoloration caused by sun damage, reduce the appearance of superficial scars, clear up breakouts and improve the overall look and feel of the skin. The biggest difference between the two treatments is how the dead skin cells are removed from the skin. A chemical peel is a form of chemical exfoliation that uses a chemical solution to dissolve the connection that holds dead skin cells together on the epidermis. The dead skin cells then shed or flake off, revealing smoother and healthier skin underneath. Even though clients report that their skin looks noticeably brighter, more even and smoother after only one treatment, a series of treatments is recommended for long-term results.
Application
Visibly reduced fine lines & wrinkles
Improvement in acne-prone skin; less oily, less breakouts.
Refined pores, skin tone & skin texture.
Hydrated skin; improved suppleness & elasticity of the skin.
Helps diminish hyperpigmentation (melasma / brown spots)
Result
*Disclaimer: The photos on this website are not intended to represent the results every patient can expect. Treatment results can vary greatly from patient to patient. iBeautyMachine.com does not guarantee specific treatment results.
Recommended solutions
Glucosamine and lactic acid: Removes dead skin cells by mixing sebum and impurities
Yeast and Algae Extract: It makes skin soft and elastic by soothing skin and giving moisture. It is not irritative and inflammatory
Methylisothiazolinone: Antifungal ingredient, whitening ingredient, and melanin-anti effect reduce pigmentation.
Salicylic acid and lactic acid: Removes sebum and impurities softly
Honey extract and herb flower extract: Calming effect. Moisture supply. Increases the skin's elasticity. Makes the skin younger and moist. Relieves acne.
The tea plant extract, conker extract, and rosemary extract: Antioxidative ingredient. Protects against ultraviolet rays(UV-A) that are the cause of stains, freckles, and fine wrinkles. Stimulates the circulation of capillary vessels. It improves the darkness around the eyes. Antioxidative, anti-inflammatory, and antiallergic effects
Vitamin B5: Increases the creation of adrenocorticotrophic hormone and adrenalin. Prevents infection and stimulates healing. Prevents aging such as wrinkles. Enhance immune function
Product FAQ
1. What is Aquafacial treatment?
- Aquafacial spa is an invigorating treatment that only takes as little as 30 minutes. It delivers long-term skin health and can be tailored to meet the specific needs of all skin types. It offers instant, noticeable results with no downtime. The treatment removes dead skin cells and extracts impurities while simultaneously bathing the new skin with cleansing and moisturizing serums. The treatment is soothing, refreshing, with no pain, and immediately effective.
2. Is it Safe?
The Dermabrasion is perfectly safe and non-toxic if ingested. They don't cause adverse skin reactions and are not carcinogenic. The Diamonds placed on each treatment should not come off in a form that will cause any irritation and or risk.
3. Will I Experience Any Discomfort During Treatment?
If you experience pain during the treatment, stop use and move to a less intense part. Do not use any peel products or retinol products 48 hours before or after using the device. Your skin will be too sensitive. Do not use if you are on Accutane. Don't use if you are seeing a Doctor for skin issues, or have very sensitive skin, or are taking prescriptions for your skin without your doctor's consent.
4. What Can Dermabrasion Do For Me?
Microdermabrasion can reduce fine lines and wrinkles, helps fight acne and remove acne scarring, evens skin tone, eliminate white and blackheads, minimize large pores and revitalize dull skin. Microdermabrasion helps skin regeneration by increasing its elasticity and collagen production. The skin looks fresh and feels smooth as soon as treatment is over. With micro abrasion, there is no recovery time and no discomfort.
5. Am I a candidate for this treatment?
The dermabrasion facial treatment is designed for all skin types. Even the most sensitive skin easily tolerates dermabrasion facial treatment. Your physician or skincare professional may choose specific treatment serums or customize the treatment for your unique skin conditions and needs. Consult your physician or skincare professional for a skin evaluation and sensitivity test.
We have found that dermabrasion is not recommended who have keratosis, people with undiagnosed lesions, active rosacea or acne, weeping acne, diabetes, auto-immune disorders, fragile capillaries, eczema, dermatitis, psoriasis or lupus. Recent laser surgery or Accutane acne treatments may also be sound reasons for your doctor not to recommend microdermabrasion. Discuss your medical history with your doctor if unsure.
6. How Do I prepare for dermabrasion?
One of the advantages of dermabrasion is the minimum pre-treatment needed. Make sure your skin is clean of all makeup, oils, and dirt. It must be dry as well.
7. How Long Will Each treatment Last?
Depending on what kind of pressure you apply and for what period of time will determine how long the treatment will last. For a typical treatment of approximately ten minutes, each treatment should last three to four treatments.
8. What results may be expected? How many treatments are needed to see results? How long do the results last?
Many clients report seeing visible skin refinement and an even, radiant skin tone after just one treatment. The smooth results may last 5 to 7 days or even longer. We don't believe in quick fixes. So one treatment per month is recommended for improving the appearance of fine lines, wrinkles, hyperpigmentation, oily and congested skin. Continued dermabrasion facial treatments are highly recommended to maintain skin health results.
9. Can Makeup Be Applied After Treatments?
Dermabrasion treatments do not penetrate the top epithelial layer of the skin and remove only dead skin cells. It does not expose the underlying or the 'live' part of the skin. As a result, dermabrasion does not create an open wound and no real healing is needed. Therefore, you can apply cosmetics shortly after treatment. Your make up will glide on after each treatment.
10. Are There Maintenance Treatments After dermabrasion?
After a complete series of dermabrasion treatments, you may want to keep your skin looking smooth and youthful by maintaining treatments once a month.
Specification
Specification
| | |
| --- | --- |
| Vacuum Pressure | 0-100KPa |
| Dermabrasion Tips | No |
| Hydra peel tips | 5pcs Hydra PVC Tips + 3pcs silicone tips + 2 pcs Hydra Diamond Tips |
| Water Flow | Max 15L/min |
| Cool and hot probe | 0~5℃ |
| Bio Microcurrent | No |
| Display | LCD Screen |
| Voltage | AC 110V/220V,60Hz/50Hz |
| Power | 50W |
| Materials | ABS plastic |
| Package Size(cm) | 51*45*60cm |
| Gross Weight | 8.5Kg |
| ODM&OEM | Yes |
Shipping&Payment
Shipping
Normally express door-to-door air shipping by DHL/FEDEX is used for most of our shipments as it's fast, safe, and convenient. You can easily track your shipment online.
Orders are processed in the order they are received. An order confirmation email containing your order details will be sent. When your order ships, you will receive a confirmation email containing the shipment tracking number. For express door-to-door air shipping by DHL/FEDEX, delivery time is 3-7 business days.
We provide shipment service to over 100 countries including the USA, Canada, Australia, Chile, Ecuador, Japan, Spain, Germany, UK, Finland, etc…
We ship worldwide via courier (DHL/FEDEX/UPS), EMS, Airmail, Air cargo, or Ocean shipping. Ocean shipping delivery times are 20-40 business days, not including weekends and holidays.
If you need other shipping methods such as EMS, airmail, or air cargo, please get in touch with us for assistance.
Why not provide free shipping?
As the factory directly selling, we are offering the best price possible as we can. There is no commission fee and no hidden charges. Our pricing system is transparent and carefully calculated. For shipping costs, different countries have different shipping rates. Different package weights also result in very different shipping rates. We have a network of logistic service providers (DHL/FEDEX/UPS) which ensure the best shipping rate, fastest shipment, and reliable service. The shipping cost is automatically calculated when checking out.
Warehouse working time
: 9:00 am~ 6:pm (Monday to Friday; GMT+8).
Note:
Due to the complex of international shipment, there are common occasions where the lead time is substantially extended due to customs and local post office handling. The case of delay is particularly high during periods of public holidays, festive seasons, and adverse weather conditions. Please understand that we do try our best to dispatch orders as soon as they are received, and we thank you for remaining patient while your order is being delivered.
Payment
We accept payment by Credit Card, T/T(Wire Transfer), Western Union, and MoneyGram. After the order is placed, a confirmation email will be sent to you. Please check the email and confirm the order and delivery address. The order will be processed once you receive your confirmation. You can log in to your account and click" Orders" to check the order status. Please make sure you have sufficient information about the product and know all the terms and conditions of the purchase before making the payment. If you are not happy with the order and the product, you can ask for a refund after receiving the package. Our customer support will assist you with it.
Please note we DO NOT accept Credit Card payments for product value of a single unit over 1,500 USD. Also
COD payment is not accepted
.
For a single unit value over 1,500 USD, please choose payment by T/T, Western Union, and Moneygram. All of these payment methods are widely used for international business. Our operators are happy to take your order per phone every business day from 9 a.m. to 6 p.m (UTC).
Please
click here
to learn more about payment options and how to make payments online.
Taxes and Duties
We do not add taxes, VAT, or any other hidden charges. You pay us what you see on your invoice, for example, Goods Subtotal + Shipping Costs (does not include duties). Please find out as much as you can about import taxes in your own country before purchasing an item. In special cases, you may need to pay import duties on certain goods. For assistance on any of this, you can contact us for further assistance.
Is there any way we can avoid or reduce importation duty?
For most countries, the answer is Yes. Please contact us directly for further assistance.
Reviews
Tags
Product Questions
Total 1 question(s)
This comes with diamond tips for dermabrasion right? Also, can we use serums in the machine as well?
Question submitted by: Cherilyn venicombe on: 2023-03-15 07:00:12
Thanks for your question.
Yes, it comes with 2 diamond tips.
Regarding the serum, yes you can, but do not use a too-thick serum
Answer submitted by: Sales on: 2023-03-15 14:32:17
Ask a question
1 Point

for writing a tag for this product You will earn
You may also be interested in the following product(s)
Regular Price: $299.00
Special Price $249.00
Regular Price: $665.00
Special Price $499.00
Regular Price: $249.00
Special Price $189.00