Western Union/MoneyGram Payment - iBeautymachine.com
1. Choose the product that you are interested and Click Add to Cart. attention that there is minimum quantity or increments for some product, also select the required fields. You can also click the 'check out with PayPal' button, in this way, it will be redirected to the PayPal payment page, it will save you much time.

2. Turn to the right top of the page, move your

mouse arrow on the 'cart' button, it will

show as below ( just as the left picture shows). If you want to edit the cart content or remove some product from your cart, then click view all, after that you will see the cart content (just as the right picture shows). If you have confirmed the product you would like to order, then click processed to checkout.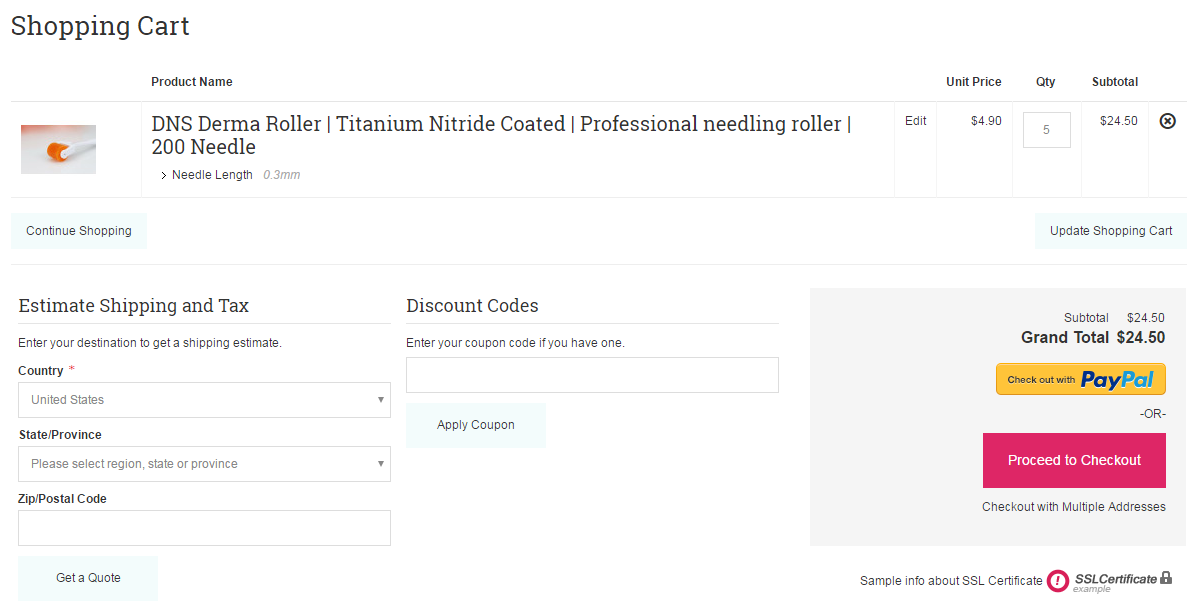 3, After that, the following page will be shown, if you have already registered, please sign in, if you are a new customer, you can register on our website ( or sign in with your Facebook, Google+, Twitter, Linkedin or Instagram account) and become our VIP members. Or you can checkout directly, but you should fill the billing and shipping address information for every order.
4, If you are a registered member and have ordered product from us, then there are points in your account, you can use those points when make the payment. After login your account you can also choose spend your points and how many points you want to use, then choose Western Union/MoneyGram paymet. You will see our account information.
5. If you want to leave some comment to us, the write it before you place order. For the coupon code, normally we will provide the coupon code among some great holidays, for example Christmas Day, New Year Holiday.
6, Click place order, sitepage will jump to order page shows as below, then you can check your email address and see your order details and our bank account details.
We will process your order once confirm your payment.